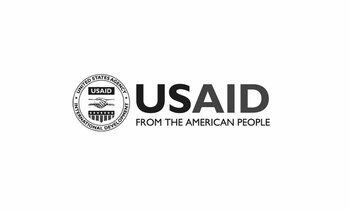 Background to the Project
The President's Malaria Initiative (PMI) VectorLink Uganda Project is funded by the United States Agency for International Development (USAID) under PMI, and it aims to contribute to PMI's goal to halve the burden of malaria in 70 percent of at-risk populations in sub- Saharan Africa. The Project is a continuation of Uganda IRS Project- Phase II, which ended in 2017. The project aims to protect approximately 6.8 million people in the 15 IRS project districts including: Alebtong, Amolatar, Budaka, Butaleja, Dokolo, Namutumba, Pallisa, Butebo, Bugiri, Kaberamaido, Kibuku, Lira, Otuke, Serere and Tororo through the implementation of indoor residual spraying. The project works closely with Ministry of Health, National Malaria Control Programme (NMCP), District Health Offices (DHOs), and the local nongovernmental organizations (NGOs).
The purpose of this PMI VectorLink Uganda Project is to achieve the PMI/Uganda targets in IRS through: (1) high quality, safe and effective IRS program implementation, (2) capacity building and innovative approaches in IRS implementation, and (3) comprehensive monitoring and evaluation (M&E) of the IRS program performed. Under this new contract, the project will expand entomological monitoring to guide programs focused on insecticidetreated mosquito nets and IRS and continue to assist PMI in reducing the burden of malaria in Africa through IRS and capacity building in 22 countries, including Uganda which is buying-into this central mechanism for the first time.
CLICK HERE FOR DETAILS