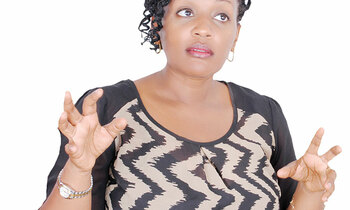 OPINION
On September 9, 2018 President Yoweri Museveni, during the national address, sent many Ugandans into fits of laughter when he decried the pitching efforts of "some young people" that had worn out their shoe soles with the numerous visits to State House to convince him that they could manage his image by labelling them "street thugs" touting "thuggery."
These "young people" apparently told the President that they would improve his image by creating a (false) perception as opposed to the realities after all, in their view, public perception far outweighed the principle of integrity in amplifying facts.
What strings across consistently over time is the misinterpretation of what public relations is.
Whereas the most inclusive definition is that public relations is a management process of developing and maintaining mutually beneficial relations between a principal and their various publics, many identify with the President, in their contrary belief that public relations is about "spinning" or telling tales about an organisation or brand.
Given that its definition emphasises the development and maintenance of mutually beneficial relations with its publics, it is implied that the foundation of any such relationship is trust with truth and fact as its base.
This, however, may not always be the case leading to a number of such misrepresentations of the profession. What then is involved in the management process of public relations?
The management process of public relations involves; stakeholder or audience mapping, engagement and management, community relations management, media relations management, employee communications support, digital presence management and online& physical publications production among others.
These activities once well executed culminate in a more accurate representation of your brand; institutional or personal.
This management process, beyond creating two-way engagement channels, ensures that these channels are functional and the flow of interaction and engagement is hitherto uncompromised. As is the case with any good plan, the devil is in the details of execution and this is where the distinction is made.
Oh and by the way, there are no shortcuts to this process if you are aspiring for that stellar image result.
One public sector organisation in Uganda that has effectively utilised public relations in its operations is Kampala Capital City Authority vide ante Kampala City Council. The absence of this function before led to: highly dissatisfied customers, unhappy development partners, a perplexed central government and the general perception of a highly corrupt entity.
The new administration started by laying a foundation of trust based on a "zero tolerance to corruption" organisational culture quickly followed with systems and measures to pave way for dual engagement with its consumers.
Beyond the official channels of engagement, the new administration set up various avenues of public engagement like the annual Kampala Capital City Festival.
The festival, a three-day fanfare event, brings people together in informal settings to promote trade and innovations in the different subsectors. Over time, event participation has grown local to regional.
One of the most significant ripple effects of the fight against corruption is the increased funding to the administration resulting in improved public services and goods that include: public libraries, schools, roads, hospitals and markets.
One must commend the astute administration for incorporating a tech-savvy approach in its public engagement thereby including a critical segment of its audience.
As we note with Kampala Capital City Authority and some other entities, effective public relations functions today combine both scientific and artistic tools to deliver on an image that one can defend as a worthwhile investment.
To enable Uganda benefit optimally from the Public Relations Industry, some questions should be asked and they include: how much has been invested in developing and promoting resourceful talent? Who and how is this sector regulated? How do we nurture the emerging crop of communicators? Consequently, monitoring and evaluation can't be over emphasized.
The various questions raised allude to a gap in the industry that should not be defended with flowery words but closed for the greater good of the industry.
According to Van Herdeen G, 2004 in The Practice of PR in Africa, public relations in Africa today has been largely influenced by the western culture thereby disrupting the social fabric upon which public relations in traditional Africa was founded.
As such, the gaps we see in Uganda may not be unique to it but may only be magnified locally.
Beyond the influencer, most public relations practitioners in Africa have been adopted from the news room without proper orientation on what public relations really is (Dharmadasa, 2002). Relatedly, the square peg in the round hole must be remodeled to effectively deliver on the expectations of the brand.
In 1991, the Federation of African Public Relations Associations met and formed a 12-point communique referred to as the Kampala Declaration that among many other resolutions advanced the need for the central governments to fund the national PR bodies.
The funding of these bodies would ensure that the expectations of the 1991 Kampala Declaration are met among which was the promotion of social, economic and political development in Africa.
Imagine the whole world of difference that would be made if government embraced the public relations function. Perhaps the answer to what happened to the 1991 Kampala Declaration will set us on the rediscovery journey of the otherwise prominent profession.
The writer is a Member of the Chartered Institute of Public Relations