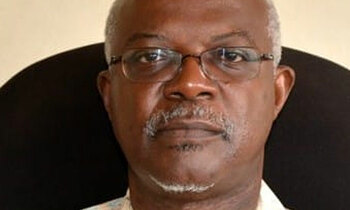 PIC: Tributes continue to flow for Prof. Tim Albert Rugumayo. (Courtesy photo)

DEATH

Prof. Tim Albert Rugumayo, the son of former Ugandan minister and diplomat Prof. Edward Rugumayo, has died, according to reports.

Details about his death are scant, but he was reportedly ill. He has been teaching engineering and is said to have been popular with his students at Makerere University. He has also been lecturing at Ndejje University.

Tributes are flowing for the fallen professor, with some describing him as an intelligent and kind man.

"My beloved brother professor Tim Albert Rugumayo has gone to be with the lord," Magezi Rubaale posted on his Facebook wall Sunday morning.

His post generated a lot of feedback.

"We have lost as family a great model. An Engineer, great academician, with great professional ethics. Gone to soon Dr Albert Tim Isimbwa Rugumayo Amooti," responded one user.

Another wrote: "Our deepest condolences for uncle Tim. His joy, love for life and people will always be remembered."

"Soooo sad...RIP Professor....such an intelligent kind kind man of God," came another response.