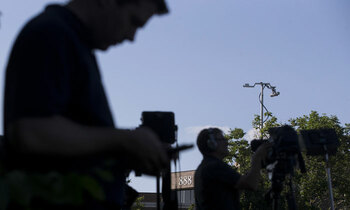 JOURNALISM

MEXICO - A Mexican television reporter was shot Wednesday in the resort city of Cancun, his employer said, he is the eighth journalist killed this year in a country notoriously dangerous for the media.

Javier Enrique Rodriguez Valladares worked as a cameraman and reporter for Canal 10.

The station said his family had confirmed his death.

News reports in Cancun said he was shot while walking with another man in the central part of the city. Local officials have not released any information about the case.

Valladares is the second journalist to meet a violent death in the Cancun area this year.

Ruben Pat, the editor-in-chief of the Playa News weekly, was shot dead outside a bar in Playa del Carmen in July, not far from the tourist hotspot.

Last year 11 journalists were killed in Mexico, which has been torn by drug-related violence.

According to various freedom of speech organisations, more than 100 journalist have been killed in Mexico since 2000. The vast majority of those crimes have gone unpunished.