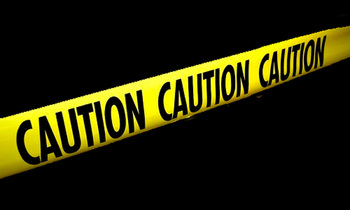 MPIGI- Seven people have died and six others seriously injured in a fatal accident that occurred on Monday afternoon at Kampiringisa, in Kamengo sub-county on Kampala -Masaka highway at around 3:00pm.
According to the Mpigi district Police commander Diana Nyamisango, the accident involved a commuter taxi registration number UAZ 462E, which was carrying passengers from Kampala headed for Masaka. It collided head-on with a Wish vehicle number UBB 573M that was coming fromMasaka headed for Kampala.
According to DPC Nyamisango, the accident was caused by a speeding Wish driver who tried to overtake a line of other vehicles in a corner at Kampiringisa and ended up colliding head-on with a taxi.
"According to preliminary investigations, we suspect the Wish driver was driving at a high speed and tried to overtake other vehicles ramming into a commuter taxi" Nyamisango said.
Among the deceased included both drivers of the taxi and the Wish vehicle. Others were identified as Siraje Munyagenda, male adult resident of Kabowa in Kampala, Ruth Jingo Kyarusi, female adult and resident of Wakiso.
Details of other dead victims were still scanty by press time as they didn't have any identifications.
Four people died on the spot while the three other victims were pronounced dead by doctors at Gombe hospital in Butambala on arrival where the injured victims were taken for first aid.
The injured victims were later transfered to Mulago hospital in Kampala for further treatment, some with broken legs and serious injuries.
The wreckage of the vehicles involved in the accident were towed to Kamengo Police Station.
Kampiringisa is listed as one of the death corridors on the Kampala-Masaka highway and the traffic Police put a fiika salama road block to deal with errant motorists who violate traffic rules.
Despite the efforts that have been put in by the Police traffic department to end the road carnage on the Kampala-Masaka highway, it seems the wave of accidents has again taken shape.
According to Nyamisango, these accidents are attributed to reckless drivers who do not want to follow the road signs.
"We appeal to all road users to respect road signs and also be disciplined on the road," Nyamisango said.
In July 2016, 22 people perished at the same spot and many others sustained serious injuries in the accident which involved three vehicles.
The traffic Police and the Uganda National Roads Authority and the ministry of works came up with a plan to end the road carnage on the Masaka road after a spate of fatal accidents and the fika salama operations were introduced which helped to reduce accidents on the highway.