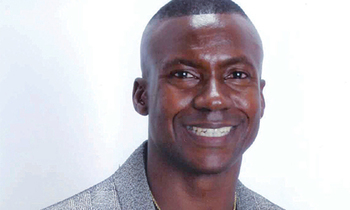 No African team advanced from the group stage of the just concluded World Cup. Football coach Patrick Kabuye told James Bakama some lessons Africa and indeed Uganda can draw from the tournament.

What observations do you have from the World Cup?

The 2018 World Cup has been one of the best in my time. Credit goes to Russia for the preparation, hospitality and superb organisation.

In regards to the game itself, it was evident that a more "Team oriented" approach provided results versus the yester year "individual dexterity." Eventual champions France were a classic case of the fruits of such teamwork.

Who was the tournament's biggest star and why?

Personally, Frenchman Pavard Benjamin was my biggest star. The 22 year old played extremely well contributing offensively and also keeping shape defensively in the back line. Keeping in mind he normally plays as central defender, his "versatility" and tournament goal versus Argentina aid in ranking him as a biggest of the tournament.

What should be done for Africa to match Europe and South America?

The failure of CAF teams to advance in the knockout phase should send an alarm to the continent's "Decision makers" and "Stakeholders" in the game.
Several areas need to be addressed. For starters, we should develop our indigenous coaches.

The fact that "No foreign coach has ever won a world Cup" shouldn't be dismissed. Developing local coaches calls for global exposure, meaning CAF licenses are not sufficient. They need to attend EUFA licenses, visit world class training centers for a sustained career growth and development.

Coaches need to aid themselves by obtaining a higher level of education. For anyone to coach at the World Cup they must be well exposed.

Alex Ferguson once said that managing a team requires 80% to deal with off field matters while on field takes 20%. Interpretation of strategy and tactics requires educational concept applications. Experience attained from a coach's playing career is also critical.

There is also need for drawing long term strategic plans. A plan of two to ten years involving academies, national youth teams (U14-U23), coaching education programs, financial investments into programs, and research based football on specific departments.

We should also stop the "African football" mentality. This ended in Italia 1990. If the term African football works, Cameron should have been champions in 1990.

The game has changed, most elite African players play in western European teams. This exposure has changed the way they play thus far. Playing a "physical game" defined as African football" cannot last a player a season or yet a tournament.

Take an example of Senegal. They were eliminated on fair play rule. The accumulation of cautions was a result of unnecessary fouls. Way forward? Develop well rounded players who are technically, tactically, mentally, and physically sound. Keep in mind these attributes mostly tactics and psychology require a certain level of formal education, this also explains why the Africa and Latin American football players suffer at such big football stages.
Any tips on how this weakness can be countered?
CAF and its respective affiliate federations should embark on building "Sports Schools" with an athlete attending lectures from 0800-1200.

The rest of the time is spent on sport to include weight training, film studies, etc. Other sports bodies should also establish such school. German is among of the leading nations in this realm.

Had Uganda qualified, it would have been in the same group with Russia, Saudi Arabia and Uruguay. In your view, how would we have fared in Russia?

Uganda's performance would have been extremely terrible. Going to by the standard of Egypt and Saudi Arabia, and the past Cranes AFCoN performance in Gabon, it might take more 2 decades for the Cranes to be considered World Cup worthy. The key is not just qualification but rather the "process" or the journey the FA takes to get there.

Any Ugandan players who would comfortably compete at the World Cup?

Defender Mourshid Jjuko, striker Daniel Isaigi and midfielder Allan Katerega would have fitted in one of the middle ranked teams in the world cup.
Any World Cup lessons for Uganda?

We have to strengthen our domestic leagues. We must also start U14-19 academy or youth national leagues. Then there should also be fully sustained national U14-U23 teams.
Exposure of local coaches to international platforms to include EUFA, site visits at training centers worldwide.
We should also have at least eight players in the 1st and 2nd tier leagues Not Vietnam or India.
We should invest hugely in football development to Include academies, coaching development. Have a bigger pool of Subject matter experts (SMEs). We should use ex-internationals as an important coaching resource.

We also need world class facilities. Our pitches right from our best- Namboole are horrible. You can't develop without grounds. The tragedy of Ugandan sport is the speed at which these facilities are being snapped for none sports related activities.

We also have to do something about scoring. All Ugandan teams in most leagues suffer with the scoring predicament. As a result, this is reflected to the Ugandan Cranes as well.

A case in reference is the recent AFCoN in Gabon where we scored only one goal. This problem is also seen in Ugandan teams on the continent save for KCCA FC who recently scored 2 goals in Tunisia before losing 3-2.
That said, comparing the World Cup with our league reveals the huge attacking gulf. While the scoring average in Russia was 2.69 per game the 2017-18 Azam Premier League average was 1.84.
Football in Uganda has never been better funded. There is huge government support on top of big corporate backing. Are the returns commensurate to the funding?

Yes, there is huge funding versus the yester years. It is obvious that CAF and FAs get lots of funds from the world governing body FUFA. In the case of Uganda FUFA, the current government support, sponsorship money, coupled with CAF funds or support, one would expect an extremely viable showing of progress and development in the game.

The lack of national youth teams, national academy leagues, failure to expose local coaches to international platforms, absence of vibrant coaching department, research centers, full-time district and regional football associations with offices and programs are all signs that the game is struggling not only in Uganda but the entire continent. It's time we woke up!

So what should be done?

CAF FA leaders should put emphasis on developing the game for the good of the citizens versus instead of the leadership's personal gains.
Transparency, accountability, long-term planning, comprehensive knowledge about the leadership and football association management goes a long way in achieving world class success.
Putting the right personnel, in the right positions, becomes handy likewise versus assembling friends, relatives, and yes men folks in key strategic and leadership positions. The game suffers when such practices are employed.

Failure to do the above is what separates our European counterparts, hence the current world cup success vs Africa and Latin America.

Patrick Kabuye is a former KCCA FC and Uganda youth international. He is a graduate of US soccer coaching system and attended a UEAFA A License. He is also a graduate of Strategic Leadership at Fort Leavenworth, Kansas, USA.