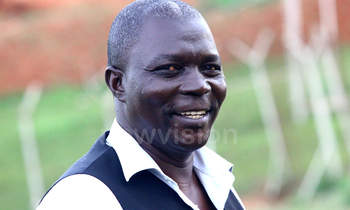 SC Villa new coach Moses Basena has called for teamwork if the side is to be revived again.

"It won't be any easy task, but I will stick to football terms. Teamwork will be very important if we are to bounce back to success. Though the club has gone down, we shall look at how we shall be able to rise again. We are in building process," stated Basena after being named as Villa coach over the weekend.

He added; "I think we shall attract some good players to join us. But it will be miracle if we are to win the title in the coming season though it's something we would have wanted. But let's see what will happen."

Big challenge

Basena who will start his job on today, is expected to announce his technical team. He is expected to assemble a new team since the majority of players who featured for the team last season left.

The former UPDF tactician who recently had a coaching training programme in the USA alongside Fred Kajoba is also a certified CAF A licensed coach.

Basena took over the vacant post at SC Villa from Wasswa Bbosa who joined Soana.
He was appointed by the club's interim committee headed by William Nkemba.

Other members on the committee are Norbert Kazibwe (Secretary), Haruna Jaggwe (Treasurer),Moses Matovu (Technical affairs), Joseph Kizito
(communication), Jaffer Ndawula(member) and James Serebe (CEO).