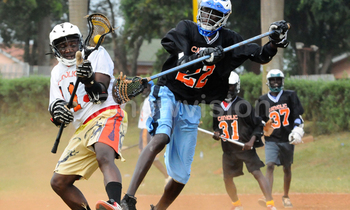 FIL Men's World Lacrosse Championship

Netanya, Israel

July 12-21

Uganda will have a huge responsibility representing the entire continent at the highly billed Men's World Lacrosse Championship in Israel next month.

Making their second attempt at the world championships, they seek to banish the demons of 2014 when they finished a distant 34 out of 38 countries in the USA.

"It is a big task at hand especially knowing that we are carrying all Africa's hopes. The competition is tough, but I believe we shall do better than the previous campaign" said Liberty Twesiime, Uganda Lacrosse Publicist.

There is a strong belief that Uganda has had great preparations under Israeli coach Peter Ginnegar ahead of the meet.

"We have accumulated exposure to the game. Everything has improved under Ginnegar" Twesiime added.

Uganda is slowly distinguishing it's self as a Lacrosse powerhouse on the continent and certainly featuring at the worlds consecutively is a sign of consistency.

Drawing inspiration from their 10-5 heavy win over Argentina in the previous campaign can help the travelling side propel forward in what should be an even tough edition.

Meanwhile Uganda U19 national team selectors will have some busy days ahead of this year.

An invitational tournament August in Kenya is one of the platforms to select the players as Uganda seeks good fortunes in next year's U19 World Championships in Canada.