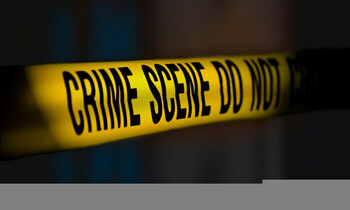 By Joan Murungi
A Police officer, formally attached to the disbanded Flying Squad Unit (FSU), has been convicted and sentenced to two years in prison for selling ivory.

Yesterday, Buganda road Chief Magistrate Mary Babirye, convicted detective Abel Immanuel, after he pleaded guilty to the offence of selling ivory.

"Yes my Lord, I accept committing the offence, but I pray for a lenient sentence."

"Taking all the factors of this case into account, I hereby sentence you to two-years imprisonment," Babirye ruled.

While passing the sentence, the chief magistrate considered Immanuel's social status and the fact that he is a first offender, who is willing to reform.

Immanuel had pleaded to the judge to give him a lenient sentence on grounds that he is the sole bread winner of his family.

But state attorney Ninsima asked court to award the convict a harsh sentence, saying elephants are considered important species and his (Immanuel) act would affect the Uganda tourism sector.

"This is an evil act. The sentence awarded should teach the accused a lesson and the entire community at large," Ninsima stated.

Court documents indicate that on May 3, 2018, detective constables Godfrey Gyogo and Godfrey Osele, also formally attached to FSU, arrested the convict with Emmanuel Wambalu at Uganda Manufacturers'Association showground after they were found dealing in protected wild life species.

However, Wambalu denied the charges and opted to prove his innocence during trial. This prompted the magistrate to remand him to Luzira Prison until July 11, 2018 when he will re-appear in court for the hearing of his case.

"The two police officers found a red motorcycle, registration number UEA 5915, parked at UMA grounds and later saw the convict handing over a bag to Wambalu, which they checked and found four pieces of ivory," the prosecutor revealed.

The police's Flying Squad Unit (FSU) was disbanded by the Inspector General of Police, Martins Okoth-Ochola, due to mounting allegations of gross misconduct and torture of suspects by its operatives.

The decision, according to highly-placed sources, was taken without consultation with the powerful 24-member police Policy Advisory Committee (PAC) which previously discussed, and endorsed, the reversion of the dreaded Nalufenya from a holding cell for high-profile suspects to an ordinary police station.