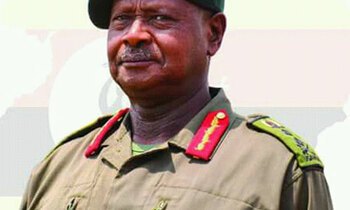 As the detained General Kale Kayihura spends second week in the coolers of Makindye Barracks, President Yoweri Museveni is set to explain the security situation to Parliament starting at 2:00pm this Wednesday afternoon.

Key issues expected to be addressed by the President include the criminality that has taken root in the security services, especially Uganda Police.
Some senior Police officers in the UPF are accused of kidnapping protected refugees and returning them to the country they fled from.

There is growing criminality in the country, currently manifested by the wave of kidnaps and killing of hostages.
There are also gory killings some of which have not been explained for about a year. There were the Bijambiya killers in greater Masaka and the killing of girls after mutilation and rape in Wakiso.
The Police gave money to two hundred sex workers, appealed to witchdoctors and the matter was apparently not pursued to logical conclusion.

There have also been high profile murders of Muslim clerics, the police spokesman, a top prosecutor, and dozens of apparently innocent people have been incarcerated and tortured, but no progress done in prosecution.