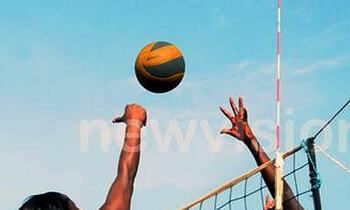 NKUMBA - Nkumba University ladies volleyball team will be earning alot from the new partnership with ASD Volley Talmassons, an Italian top ladies' volleyball club that was unveiled on Monday; in Italy.
The project of supporting the Nkumba ladies' team is being spearheaded by an Italian coach, Eugenio Borgo who visited Uganda in 2012 and started up an NGO in Italy to assist Kisenyi Primary school, near Lake Albert.
Nkumba University volleyball club will assist the Italian NGO in return to develop the game of volleyball in the school and the surrounding areas.
In a volleyball festival organised by ASD Volley Talmassons that started yesterday Udinese, Italy; a proposal for partnership with Nkumba was unveiled.
The Nkumba University ladies' Volleyball team technical coach, Godwin Ssenyondo said that the Italian side has already showed its interest in supporting the team by sending three sets of playing kits to the ladies' team.
"We have already received three sets of uniform for the girl's team which has given us hopes that more is yet to come since they unveiled their partnership with us on Monday," said Ssenyondo.
Ssenyondo also noted that they have goals to turn to semiprofessional, "This is just another positive step in our struggle to turn the club into first a semi-professional club.
"We have a dream of turning Volleyball into a career the youth of this country can undertake."
The proposal will have an option for player and coaches visits, equipment support and friendly matches that will boost the players' experience.