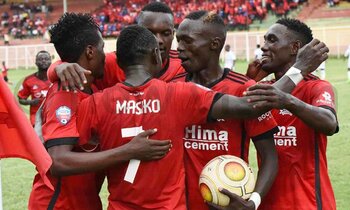 PIC: Vipers and KCCA will commence their next season CAF Champions in Novemebr. (File photo)
CAF Champions League
KAMPALA - Vipers and KCCA will commence their next season CAF Champions League and CAF Confederation Cup games in early November.
This follows CAF decision to change Interclub competitions schedule effective 2018/19.
Previously the new season of CAF Champions League and CAF Confederation Cup started in February and concluded in December. But in the new format, CAF decided to have the competitions start in November and end in May next year.
"Reference to the decision of CAF Executive Committee to charge the periodicity of the interclub competitions taken on the January 10, we would like to inform you that CAF Emergency Committee approved, during its meeting held in Rabat, Morocco on the May 6, 2018, the proposal of the dates of the next 3 seasons of the interclub competitions," read communication from Anthony Baffoe CAF Deputy General Secretary.
During the emergency committee meeting, CAF decided that the winner of this year's CAF Champions League will qualify automatically to the group stages of the next edition that gets underway this November and end in May 2019.
It was also agreed that starting next season, CAF Champions League games will be played on Friday or Saturday while CAF Confederation Cup matches will be on Sunday. Previously the games from both competitions were played on the weekend and mid-week.