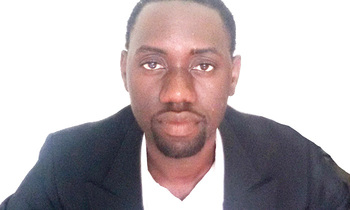 By Michael Woira

About 2.5 billion people around the globe, including 370 million indigenous people, depend on land and natural resources that are held, used, and managed collectively.
This means that one third of the world's population is vulnerable to dispossession by more powerful actors, For the local people "land" is much more than the place where you farm, fish, gather, or hunt your food and at many times our elders repeatedly emphasize that , "land is identity.
It is traditional culture and knowledge. If you take away people from their lands, you kill their identities and cultures and food sovereignty, producing poverty, displacement and conflicts. Well-being is linked to land. Peace and harmony will only come if people are connected to their land.

Land is one of the most essential pillars of human existence and economic development.
In Uganda, land is the most invaluable asset for citizens. It is acquired to provide livelihood, facilitate production and economic transformation of the country. And since independence, Uganda and Ugandans have always been jealously protecting their lands.

Land issues have not entirely been new to Uganda as such. There have been several land wrangles written by the media dating from as far back as writing the 1995 Uganda Constitution. The 1995 Constitution (Article 237) brought about four land tenure systems in Uganda.
The three are; Freehold (holding of registered land in perpetuity), Mailo (a tenure predominantly in Buganda premised on the 1900 Buganda Agreement), Customary (most of Uganda's land is owned through communal means) and Leasehold (a tenure system where the landlord agrees to lease land for a given period).
To operationalise the Constitution, the government passed the Land Act in 1998 (amended in 2010) but as time progressed, gaps continued to be found.

These gaps are visible in the 2013 Uganda National Land Policy where several amendments were recommended to the Land Act.
The policy attempts to address the issues Uganda facing with land; ranging from historical injustices, a multiplicity of land tenure systems, multiple rights and overlapping interests, a heritage of evictions and arbitrary disposition, disputes beyond boundaries (tribal and ethnic too) and the rights of vulnerable people. Both the National Land Policy and Land Act address issues in different modes.
The issues being: tenure security, land administration, management and enforcement in the protection and conservation of the environment and natural resources in Uganda.

But in the past years, Land increasingly became an important governance issue. It was recognized that undivided political commitment was required to handle land governance matters and this was proven true in Uganda. Indeed, President Museveni played a very great role in the approval of the National Land Policy.

However, due to the many land issues that had been reported in the courts of law and in several political cases, it was found out that Uganda faced a big land problem which required an immediate response before it could escalate and the president found a solution to the issue by coming up with a commission to investigate into these land matters.
Therefore, on December 8, 2016, President Yoweri Museveni Appointed a committee to sort these land issues and it was sworn in on February 19 in the same year with a major aim of inquiring into the Effectiveness of Law, Policies and Processes of land Acquisition, Land Administration, Land Management and Land Registration in Uganda.

This commission which was appointed by the president is led by Hon. Justice Bamugemereire, the chairperson, and a sitting Justice of the Court of Appeal/Constitutional Court working with Commissioners: Owekitibwa Robert Ssebunnya; Mrs. Mary Oduka Ochan; Mrs. Joyce Gunze Habaasa; Dr. Rose Nakayi; Hon. Fredrick Ruhindi - the immediate past Attorney General; and Mr. George Bagonza Tinkamanyire.

The support team include: Her Worship Olive Kazaarwe Mukwaya (Commission Secretary), His Worship Dr. Douglas Singiza (Assistant Secretary-Research), leading Kampala advocate, Mr. Ebert Byenkya (Lead Counsel) and Mr. John Bosco Rujagaata Suuza (Assistant Lead Counsel).The president appointed this team in order to find out the following issues;

• Investigate and inquire into the law, process, and procedure by which land is administered and registered in Uganda

• Inquire into the role of the Uganda Land Commission in the management and administration of public land.

• Review the effectiveness of the relevant bodies in the preservation of wetlands, forests and game reserves.

• Inquire and solicit views on the role of traditional cultural and religious institutions who own large tracts of land

• To assess the legal and policy framework on government land acquisition

• To identify, investigate and inquire into the effectiveness of the dispute resolution mechanism available to persons involved in land disputes and to inquire into any other matter connected with or incidental to the matters aforesaid.


Early this very year this committee presented some report of findings and recommendation to the president at his Kawumu residence in Luwero and in his response to the committee members, president Museveni said recommendations of the committee will go to cabinet for discussion upon final submission of the final report and thereafter, a White Paper will be drafted in May this year and the public will then be informed about the adaptations.
"Land will now start being a real factor of production. This is a historical moment because there has been no other commission since the 1924 commission that was appointed by Governor Mitchell. The difference is that the other was simply a commission of Inquiry but this is a Judicial Commission and if you commit perjury you can get seven years in jail".
According to Justice Bamugemereire, public response to the commission has been overwhelming and as the commission clocked 120 days of public hearings, 4,900 complaints and listened to 287 of these and reviewed 600.

Therefore as we celebrate this year's heroes day, we should also celebrate these heroes of ours who have accepted all kinds of accusations and negative response from some members of the public who are against their operations to totally deal with land grabbers.
The writer is a panAfricanist