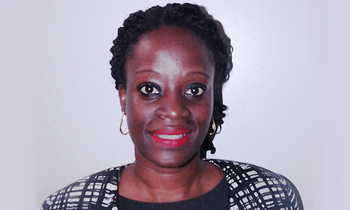 By Dr. Christine Katusiime
In sub-Saharan Africa, only 34% of hospitals have reliable electricity access. Access to electricity is critical to health care delivery.
In the wake of the chronic raw sewage leakage at two of Mulago National Referral satellite hospitals at Kiruddu and Kawempe, it is imperative to comprehensively optimise alternative energy from the perspective of health financing.
For our national referral hospitals to be leaking raw sewerage barely three years after their construction, is absolutely preposterous and raises a major concern as to whether hospital wastewater in Uganda is being treated prior to being released to sewers and the aquatic environment.
Hospital wastewater contains hazardous pharmaceuticals, toxic contaminants, micro pollutants and substances that contribute more than 50% of the total load of contaminants carried to regional wastewater treatment plants and hence can cause serious infectious diseases.
Ministry of Health officials have suggested connecting Kawempe Hospital to the main sewage line, a noxious idea in itself. Although sewage water can be centrally treated, conventional wastewater treatment plants are not able to eliminate all pharmaceutical residues efficiently hence ending up in surface water.
A comprehensive review of the national health care waste management plan 2009/10-2011/12 showed significant gaps. There are neither National Healthcare waste management regulations nor specific hospital healthcare waste regulations.
The scope of drugs available on the essential medicines and health supplies list 2016 in Uganda is quite extensive revealing that quite a number of pharmaceutical derivatives, antibiotics, pain-relievers and other drugs are potentially found in raw hospital wastewater.
To break it down in plain terms, hospital wastewater contains x-ray derivatives, anti-hypertensives, pain-relievers, antibiotics, psycho-active drugs, anti-epileptics to mention but a few.
To make matters worse, with the emergence of antibiotic resistant bacteria, sites that are at disposal points of hospital wastewater have been demonstrated to have higher degrees of resistance with a significant rise of multidrug resistant bacteria in hospital wastewater.
This in simple terms means that over the last couple of years, a good number of citizens have been ingesting water containing a host of multidrug resistant bacteria and drug residues!
Revolutionising the way hospital wastewater is treated is therefore timely and a viable initiative. It is unfortunate that the existing legal framework makes it difficult for medical institutions to set up their own treatment facilities for treatment of hazardous harmful wastewater generated by these very facilities.
A wastewater management framework. From Waste to Wealth: Sustainable wastewater management in Uganda - 2014; a study by United Nations University and McGill University among others, indicates that pre-treatment approaches for instance the anaerobic digestion approach has been found to be a successful pre-treatment for high-strength wastewater.
For every 1,000 person population base at an institution, a minimum of 5.5 kW of biogas would be created. That means that for health centre IIIs that serve a minimum of 20,000 people, the amount of electricity offset would result in annual savings of a minimum of $200,000.
The remaining residue (bio-slurry), when dried and assembled would result in providing an alternative source of charcoal/firewood, resulting in additional annual savings to the health centre/hospital of $45,000. In this case, as the biogas and briquettes are used directly within the health centre/hospital, they would directly offset the use of electricity/charcoal of a health centre III by a minimum of $245,000 annually.
In regional referral hospitals and national referral hospitals that serve a minimum of 2,000,000 million people, this would translate into electricity/charcoal offsets of a minimum of $26,000,000 annually.
To augment hospital operations, solar energy provides an unprecedented opportunity to reduce utility bills with huge returns on investment and even greater savings.
A combination of hospital wastewater treatment, biogas production and solar energy production facilities would be major supply side finance incentives that would culminate into cleaner less contaminated water, increased annual savings for hospital expansions and extensions, insulation of the health sector from price fluctuations in global energy markets, procurement of advanced medical equipment, mitigate the impact of climate change, salary augmentations and ultimately advance multiple sustainable development goals.
Writer is a medical practitioner