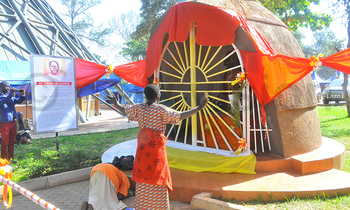 Pilgrims from all over the country are gathering at Namugongo ahead of this weekend's Martyrs Day celebrations.
Many of the pilgrims have trekked from upcountry and others from neighbouring countries ahead of the annual celebrations.
Here are pictures of some of the pilgrims who are still making their way to Namugongo and those who have arrived.