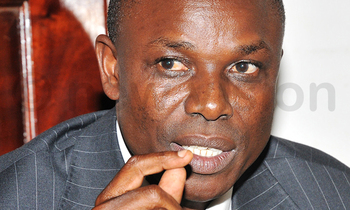 The Constitutional Court has ordered for the trial of city businessman Hassan Basajjabalaba over a sh142b compensation for him from government after he was stripped of contracts for several city markets.
"Prayer for stay of criminal proceedings pending at the High Court is denied and the registrar is directed to remit the file to it for the trial of the petitioners to proceed," the justices ordered.
In a unanimous ruling, the justices also ruled that the Uganda Police Force and the Director of Public Prosecution (DPP) contravened Articles 2, 28, 120, 126 and 128 when they arrested Basajjabalaba for offences of which he was out of bail, detained him and charged him at the Anti-Corruption Court, without first withdrawing charges against him at the Buganda Road Court.
"The act of the Police and DPP of withdrawing charges against the petitioners in the Buganda Road Court in their absence, contravenes the Constitution," the justices ruled.
The justices also stated that brothers Hassan and Muzamiru Basajjabalaba are entitled to compensation for the violation of their rights, but said the quantum of damages will be determined by the High Court in appropriate proceedings after hearing the parties.
The justices who heard the case include retired Chief Justice Steven Kavuma, Remmy Kasule, Eldad Mwangusya, Rubby Aweri Opio and Solomy Balungi Bossa.
Kavuma though did not sign the judgement.