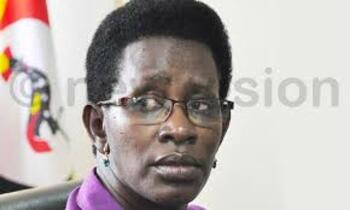 The Ministry of Health is verifying all private health facilities which will be giving Hepatitis B vaccines.

The ministry's Permanent Secretary, Diana Atwine said many private health facilities have been giving the vaccine without government's knowledge.

She said the ministry is to carry out an inspection on all private facilities where immunization has been taking place for certification.

Diana revealed this during the ministry's breakfast meeting at Lourdel Towers in Kampala.

"Only those accredited will be allowed to do the immunization," she added.

On the fake hepatitis B vaccines, Atwine said they are still waiting for final results from Geneva where samples were taken for further testing.

Last month, the ministry and National Drug Authority (NDA) closed down two companies over the supply of the suspected fake hepatitis B vaccines to private health facilities around the country.

The suspected vaccines were traced to Kumate Diagnostics Ltd Kampala and Forever Green Enterprises in Old Kampala.

But Atwine stressed that the ministry has not yet seen anyone reporting any side effects of the vaccines.

"This means it might not be dangerous. The public should be worried. We also suspect it might have been falsification of the packaging. It might have been a government vaccine and someone changed the labeling to avoid being arrested," she noted.

Some of the already accredited private facilities include; Nsambya, Kibuli, Mengo, Rubaga, International Hospital Kampala, Norvik, Case and Nakasero Hospital.

Atwine said hepatitis B is 100 times more infectious than HIV. "It is a big problem. That is why we want all those who are negative to be immunised. We started in high prevalence areas and we shall rollout to other districts," she added.