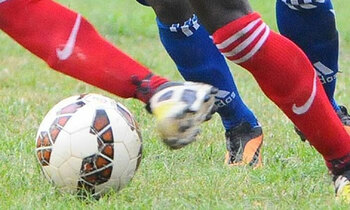 Pepsi University Football League

Results

Bugema 5 2 Kumi

IUIU 2 0 KIU

Kyambogo 5 0 MUST
Tuesday

YMCA v MUBS

Kyambogo University football team captain Racmac Ashaba has hailed his team for their excellent performance against Mbarara University of Science Technology (MUST) in the university league on Sunday.

Kyambogo University beat Mbarara by five goals to nil.

The hosts started the game with a number of neat passes denying the visitors a chance on the ball, Benjamin Nzibakira first goal of the game in the ninth minute gave them courage to control the first half.

"We played well and all is because we played as a team. I am happy for what we put up and I thank all my teammates for what they have to offered," said Ashaba.

Moses Aliganyira scored for the hosts in the 45 and 46 minute, Ivan Okello and Shafik Magumba scored the other goals.