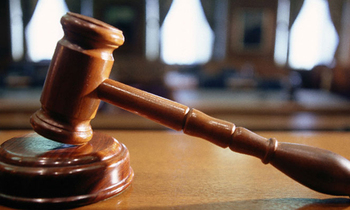 CORRUPTION

KAMPALA - Three former employees of Crown Converters Ltd accused of embezzling sh1.6b from the company have been directed to start their defence.

Anti- Corruption Court registrar Susan Kanyange fixed the case for defence hearing on behalf the trial Judge Margaret Tibulya, who is attending a workshop.

Patel Aniket, Taylor Alplesh, Patel Laxmikant and Dave Shailesh have been orderd to start their defences on April 19 and 20.

Crown Converters Limited is one of the leading suppliers of stationery across the country.

Prosecution said the accused supplied goods from Crown Converters to different customers across the country and allegedly deposited the money on their accounts.

Led by senior state attorney Barbara Kawuma, prosecution said Aniket, Laximiknat, Aplesh and Shailesh allegedly conspired between June 2005 and December 2009 at Crown Converters offices in Kampala to steal from the company.

They are charged with embezzlement, forgery and uttering false document. They denied the charges.

Prosecution said the fraud was unearthed by one of the managers, Go Pal Patel, that money meant for Crown Converters Ltd was illegally transferred from Bank of Baroda in Kampala to private accounts of the accused.

It is further alleged that Police inquiries revealed that a number of resolutions binding the company (Crown Converters) had been changed without the knowledge of other directors.

Prosecution said a separate Police investigations also established that the accused stole sh1.6b.