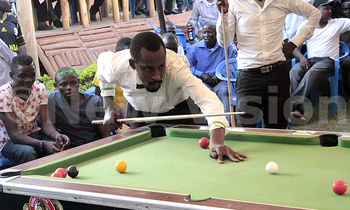 The Pool Association of Uganda (PAU) competitions committee has ringed in a few changes aimed at improving the level of competition in the 2018 league season.

"Unlike last season where a match win was worth three points for the winner, this time round a win will be worth four points depending on scores and a draw worth two," PAU publicity secretary Dennis Ngobi said.

He further explained that in the men's matches, teams which will score 14 goals and above will earn all the four points.

Those that will score between 11-13 goals will earn three points whereas a team that loses with at least seven or more goals will get at least a point.

In the ladies league, a team that scores eight goals and above will get four points whereas a team that loses with at least five goals will get a point. A draw is worth two points.

The move is meant to encourage teams to adopt an attacking game in the senior pool league. The more you score, the better the chances of picking up maximum points.