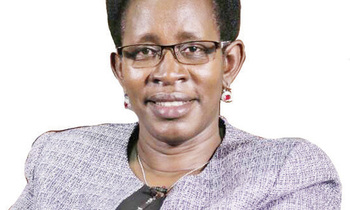 On one of our recent facilities inspection drives, I was humbled by Nancy Nyasuguta Nyamweya, the Senior Clinical Officer and in-charge of Kyeizooba HC III in Bushenyi district. As the in-charge, she commits the little Primary Health Care (PHC) funds to the burning needs of her facility.

The facility receives sh5.4m every quarter as PHC with 30% of this meant for administration, 30% for health facility development and 40% for primary health care activities such as immunisation, child days and other outreaches.

Whereas other facilities may not show anything visible from these resources, Nyamweya has managed to run the administration, motivate her workforce, put up a fence for her health facility, place partitioning curtains in the maternity ward for the privacy of mothers, buy gumboots and uniforms for all her staff including porters and askaris (guards), repair and replace small equipment for the facility, among other facility needs, in a phased manner.

These are the same things that most of our health facilities' managers have failed to do in many years, giving the justification of limited funds. When I saw what Nyamweya was doing, I was moved to share it as I thought of the many requests I receive in my office from other facilities for money top-ups to do the same things she is doing with the same amount of PHC funds that all these facilities receive.

As a sector, our resource envelope is still small to cover all our needs at ago, but as managers we have to do what Nyamweya does; identify our gaps and needs and use the little resources we get in a well-planned and phased manner to tackle these one by one.
This way, the little we have can do wonders. I also applaud the Bushenyi District Health Officer (DHO), Dr. Edward Mwesigye and the Chief Administrative Officer (CAO), Elias Byamungu, on how they manage drug stoke-outs and expiry of drugs and supplies.

They make sure health facility in-charges do monthly physical stock counts, then compare which facility has less or more of specific drugs and supplies and thereafter redistribute among their facilities within the district.
Apart from the rampant theft of these medicines and supplies among other causes for which we are planning a more sustainable solution, stockouts are also caused by under-estimation of what is required at the time of placing requests to the National Medical Stores from our facilities.

The other scenario of expiries is also propagated by over estimating the need. These incidences can also be recorded over time due to an increase or decrease in actual demand from our clientele, accordingly. It should be noted that quite often, the above incidences vary from facility to facility within the district.

Therefore, all DHOs should monitor these trends seriously in their districts and reallocate accordingly, until we put in place more sophisticated control measures and systems. In other districts such as Sheema, Lyantonde, Rubiriizi and Lwengo, where GAVI helped us construct medicines and vaccines stores, we were amazed by the good quality of construction works handed over by the contractors.

Yet in other districts, the same amounts of money delivered completely sham structures. This portrays how responsible or not the district officials are in terms of monitoring and supervising such initiatives meant to improve services and the well-being of their people in their districts.

We can repair this health system by employing such better planning and management skills. All this is possible, if we are of the right mindset. We shall continue to have funding gaps as a growing nation but we must learn to optimise our little resources.

The writer is the Permanent Secretary of the Ministry of Health