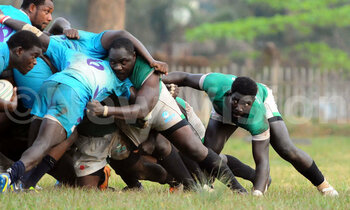 Victoria Falls Sevens
Host: Zimbabwe
Dates: March 22 - 28

The busy year for the Uganda Sevens gets underway with the Victoria Falls Sevens this weekend in Zimbabwe with coach Tolbert Onyango shorn of some key faces.

Long-serving captain Eric Kasita, Kenya-based superstar Phillip Wokorach and Pius Ogena are among the regulars absent from the Zimbabwe trip that will serve as a timely check on the sharpness of the national sevens ahead of next month's HSBC Hong Kong World Series and Commonwealth Games.

As the CEO of local rugby body Ramsey Olinga confirmed to New Vision Sports, "This is not the final squad traveling for the Commonwealth Games but it's close to it".

While Kasita has been ruled out of the Hong Kong and Gold Coast trips due to academic commitments, Wokorach, Ogena, Byron Oketayot, Lawrence Ssebuliba and Timothy Kisiga are all in contention for selection but the sketch of the final line-up is almost in full view.