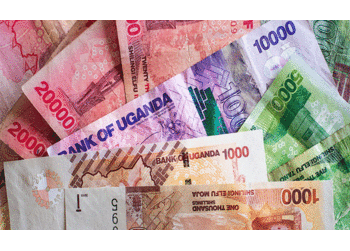 BUSINESS | EASING FINANCIAL ACCESS TO THE YOUTH

KAMPALA - The MPs youth forum have gained a step in pushing for credit for the youth as Parliament has allowed the presentation of a private members Bill that will propose the setting up of a youth bank.

The Youth MP for western Uganda, Mwine Mpaka, has been asked by Parliament to prepare a motion to request Parliament to introduce the Bill that will require approval of the House.

Mpaka, who addressed Parliament on Thursday, said many there was high youth unemployment, coupled with lack of access to long-term finance.

He had proposed that a fund be set up under the Uganda Development Bank to cater for long-term financing for the youth, but the Parliament suggested that a separate bank be set up for the youth.

Jacob Oulanyah, Deputy Speaker of Parliament, who chaired the House, told Mpaka that instead of him seeking to amend the UDB Act to create a fund for the youth, it would be better if he came up with proposals to set up a bank for the youth.

Mpaka argued that the UDB Act of 1972 was not responsive to the funding of youth entrepreneurship projects.

He also said easy access to credit for the youth would go a long way in reducing youth unemployment. He said the bulk of the unemployed people are youth, making up 60% to 80% of the unemployed population.

According to the State of the Youth Report of 2017, the main issues affecting youth were unemployment and access to cheap financing.

He added that the financial sector employs few people and it is not a hub for employment transformation.

"The provision of credit that is cheap and long-term is the window to leverage youth entrepreneurship and employment. Access to financial services and credit remains a challenge for Ugandans, especially the youth in rural areas and the informal sector," Mpaka explained.

He reiterated that the cost of credit was high; with interest rates averaging 23.54% for commercial banks and 30% for microfinance institutions, excluding young people from seeking them.

"Uganda ranks 128 out of 138 countries in affordability of financial services. Regulatory frameworks and inclusive policies that are friendly and protective of youth rights are needed to increase youth financial inclusion. Start up and operating capital is one of the major constraints of setting up an enterprise by the youth," Mpaka added.

He said Uganda could draw lessons from countries such as India that have the Youth Development Co-operation Bank and programmes like the Asian Development Bank Youth for the Asian countries, the Islamic Development Bank Youth Employment Support for the Arab countries. He said funds from these banks are provided in form of grants, equity, debt, donations.

"To address the issue of collateral the eligibility criteria for loans would explore elements such as having a business plan, demonstrating commitment, ability to repay the loan and having reasonable equity participation," Mpaka elaborated.