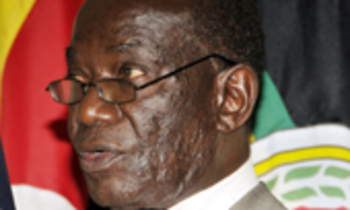 PIC: Ssekandi has urged local governments to monitor government programmes and projects under their jurisdiction

FUNDRAISING

MITYANA - The Vice-President, Edward Kiwanuka Ssekandi, has called for systematic planning, implementation and monitoring of government programmes to reduce on unnecessary duplication of efforts and waste of resources.

Ssekandi said there is need to prioritise sectors like education that have a multiplier effect and can influence the performance of other sectors, saying an informed population is easy to mobilise for sustainable production and social transformation.

The Vice-President was on Friday presiding over a fundraising drive for Kibale Primary School in Bulera sub-county in Mityana district, where he called on the local governments to always consider critical projects in their areas and keep updated inventory of such projects for easy follow-up and monitoring.

He said while the Government was doing its best to ensure that schools have basic amenities such as latrines, water, staff houses, pupils' furniture and textbooks, the local Governments has to tailor their plans towards the improvement of learning in schools under their jurisdiction.

Ssekandi, who contributed sh10m towards the school rehabilitation, challenged parents to take greater interest in the education of their children and work closely with teachers in identifying gaps to provide the best to the children.

The school board chairman, the Rev. Richard Kabogoza, said since the school was taken over by the Government in the late 1980s, it had never constructed any permanent structures.

Kabogoza added that the only block that accommodates five classrooms was incomplete, while the headmaster's mud-and-wattle house was in an inhabitable state.

Speaking at the same function, Mityana district council chairperson Joseph Luzige decried the poor state of roads in the district and called for government support to improve road infrastructure in the area.

The function was attended by state minister for tourism and also area MP for Mityana South Godfrey Kiwanda and Mityana Women MP Judith Nabakoba and several local and religious leaders.