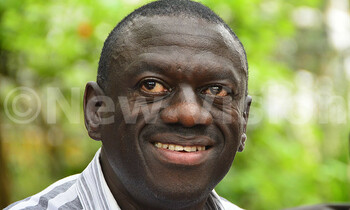 PIC: Besigye wants court to drop the treason case since it has lasted more than 180 before he being committed to High Court, which is against the Constitution

JUSTICE

KAMPALA - State Attorney Racheal Nabwire is on Friday expected to persuade court to proceed with the treason case against the former Forum for Democratic Change (FDC) presidential candidate Dr Kiiza Besigye.

On Tuesday, Nakawa Grade One Magistrate Noah Ssajjabi directed Nabwire to make a response to the submissions of Besigye's lawyer concerning a petition to throw out the treason case. Besigye is being represented by Earnest Kalibala.

Last week, Kalibala requested court to halt the treason case proceedings against Besigye, pending determination of his constitutional petition.

At the Constitutional Court, Besigye is among others challenging the process of being required to appear in the Magistrate's Court without being committed to High Court for trial. His case has so far lasted a year and 10 months in court.

On January 30, Besigye filed a Constitutional petition, challenging section 23 (2) (a) of the Penal Code, under which the charge of treason was brought against him, contending that it contravenes Article 28 (12) and 29 of the Constitution.

"Requiring me to appear repeatedly for an unforeseeable, immeasurable and prolonged duration before a Magistrate's Court for purpose of mention in respect of the offence of treason, contravenes the Constitution," states part of the petition filed by Besigye.

He says failure by the Director of Public Prosecution (DPP) to commit him to High Court for trial within 180 days is contrary to Article 28 (1) and 120 (5) of the Constitution.

Besigye, therefore, wants court to order his trial to be permanently stayed and also cleared of the offence.

He also seeks a court pronouncement that a person charged with an offence only triable by the High Court of Uganda must be committed to the High Court for trial within and not more than 180 days.

Prosecution alleges that Besigye between February 18 and May 11, planned to forcefully ascend to the Office of the President when he declared himself the elected president of Uganda.

He is also accused of inciting residents to defy lawful orders to attend his illegal swearing-in ceremony in a non-specified place with the intention of overthrowing the Government.

According to DPP, the act is against the legal prescribed processes through which one can ascend himself into the Office of the President.

Besigye is contesting the outcome of the February 18 presidential elections in which he emerged runner-up. Results by the Electoral Commission gave Yoweri Museveni of the ruling party National Resistance Movement candidate a win over seven other contenders.