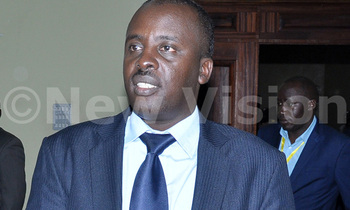 PIC: The envoy met the Chief of Defence Forces who expressed sympathy for the death of UN security personnel in the DR Congo. (File photo)

KAMPALA - The deputy special representative of the United Nations Secretary General in DR Congo, David Gressly, has promised to work closely with the Ugandan military to expedite a mechanism of protecting civilians in DR Congo and Uganda against Allied Democratic Forces (ADF) rebels.

Gressly made the pledge while meeting with the Chief of Defence Forces, Gen. David Muhoozi, at the Ministry of Defence and Veteran Affairs headquarters in Mbuya, Kampala on Tuesday.

The meeting focused on "the current heightened operations against the ADF in eastern DR Congo and finding ways of working together to support the DR Congo forces to stop the mayhem caused by ADF in Eastern DR Congo."

Gressly, who was accompanied by the head of MONUSCO office in Beni, Warner Ten Kate, thanked the Ugandan leadership and their counterparts in DR Congo for working together in conducting joint operations that recently saw the destruction of many ADF camps.

"The recent aerial and artillery bombardment by Uganda People's Defence Forces (UPDF) inflicted heavy casualties on ADF and we shall continue to give the Congolese forces logistical support to continue with the current operation," Gressly was quoted as saying in a statement from the army headquarters.

On his part, Muhoozi extended sympathy on behalf of the UPDF to MONUSCO for the losses and injuries inflicted by ADF to its personnel in the recent past. He noted that the ADF had taken on a new posture of being an international jihadist group with recruits coming in from within and beyond Africa.