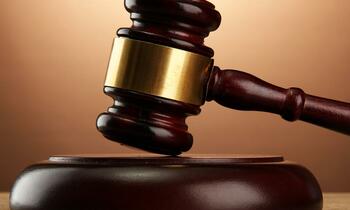 Buganda Road Chief Magistrate's Court has given Red pepper journalists accused of defaming President Yoweri Museveni two weeks to conclude negotiations with the state.

On Wednesday, Chief Magistrate James Ereemye Mawanda warned that if the negations are not concluded by February 28, he will fix the matter for hearing.

Prior, state attorney Abdul Salaam Waiswa revealed to court that negotiations between the parties were underway.

"Your worship, talks are ongoing between us and the accused. We pray that court gives us chance to allow the talks bear fruits," Waiswa submitted.

The accused are Arinaitwe Rugyendo, 41, Richard Kintu, 33, James Mujuni, 42, Patrick Mugumya, 40, Richard Tusiime, 45, Johnson Musinguzi alias Byarabaha, 44, Ben Byarabaha, 38, and Francis Tumusiime, 43.

They are directors and editors of the tabloid who are currently out on bail.

They were recently charged with seven counts of defamation, offensive communication and publication of information prejudicial to security in relation to a November 20; article headlined 'M7 plots to overthrow Kagame'.

The group is also accused of defaming Gen. Salim Saleh and security minister Gen. Henry Tumukunde in the same publication.

The state claims that the article portrayed the trio as plotting to overthrow the President of Rwanda, Paul Kagame.

Prosecution alleges that the accused on November 20, at their head offices in Mukono with intend to defame the trio without justification published an article dubbed "M7 plots to overthrow Kagame-Rwanda" which injured the trio's reputation, disturbed their peace and also subjected them to hatred, contempt and ridicule.

The state further alleges that the accused also distributed a head line story regarding military operations strategy and troop location which publication is likely to disrupt public order and security.