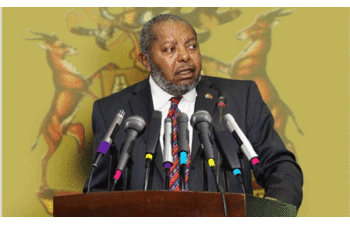 PIC: The Bank of Uganda governor Emmanuel Mutebile addressing the media on the Monetary Policy Statement. (Courtesy photo)

By Ali Twaha

BANKING

The Central Bank has cut its key lending rate to 9% after lower inflation rate registered gave it a go-ahead to further ease lending rate to financial institutions.

A drop in the Central Bank Rate (CBR) is a signal from the industry regulator to commercial banks to reduce on interest rates charged on loans.

The average interest rate at commercial banks dropped to about 20% when the regulator maintained a 9.5% CBR in October 2017.

The CBR has declined by eight percentage points since April 2016.