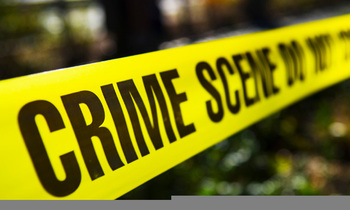 CRIME | MURDER

RUKIGA - Police in Rukiga has two suspects in custody for allegedly killing a 28-year-old man.

The man has been identified as Gerald Tibarigye, a resident of Mwibumba cell, Rutenje parish, Kasambya sub-county in Rukiga district.

According to Tibarigye mother, Kelemensia Tugumisirize, he left the home to go watch soccer at a nearby trading centre.

"My son has no record of staying out late in the night, but he was influenced by people who could have had a motive. After he spent a night out, my friends informed me in the morning that I they had seen him lying in a bush," Tugumisirize said.

After discovering the body, Tugumisirize said she tried looking for Tibarigye's friends who had gone with him to watch soccer in vain.

According to Elly Maate, the Kigezi regional Police spokesperson, Tibarigye was allegedly murdered on Sunday night at Nyamashamba cell in Nyakafunjo parish. Maate said Tibarigye had a misunderstanding with some people in a bar and was beaten. He was later carried away and dumped on the way where he died from.

Maate said that two suspects, Friday Rovensi, a bar owner and Hebert Mujuni of Nyakasa cell, Bucundura parish have so far been arrested in connection with the murder.

The Police said investigations are going on.

While addressing residents, Onesmus Kamugisha, the Rukiga district officer in charge of investigations, condemned the increasing incidents of murder in the district.

He said the Police will increase its patrols in the area to track down all people found moving in awkward times without clear intentions.

Gaston Muhereza, the Kashambya LC5 councillor, attributed the incident to alcohol consumption, which led to a fight in the bar. He urged residents to control their drinking habits.