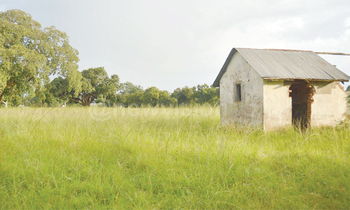 Soroti Golf Course, the largest stretch of vegetation in Soroti town, has turned into a bush.

The land, which measures at least 38 hectares, is under the ownership and leadership of Soroti Golf Club.

Founded in 1950, the club located one kilometre along the Soroti-Lira road has been inactive for several years.

Run-down structures
The golf club house and its squash courts have been overtaken by bush for lack of maintenance. Soroti Golf Club chairman Raymond Ekadu, on Monday said the membership of the club has been dwindling over time which has affected the functioning of the establishment.

"We have already secured a board of trustees whose role is to ensure that the golf club land is only used for the designated purpose," said Ekadu.

According to Ekadu, the team will also be responsible for ensuring that Soroti Golf Club land is fenced off because it had been encroached on, with many people trespassing on the land and dumping rubbish on parts of the course.

"We put posters because people have been using that land as though it is public; people have been grazing cattle on it and had even created footpaths in it. In fact, we are going to block all the roads passing through it," he said.