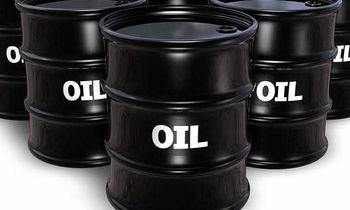 Interested buyers are expected to submit their bids by March 9
CRUDE OIL
From a distance, you could mistake the white container-like units at Kasenene 1 exploration area in Buliisa district for cargo waiting to be picked up for export.

Far from ordinary cargo containers, the storage facilities are actually bitutainers (containers to transport bitumen) storing crude oil extracted from the ground during the well appraisal periods.

As Uganda prepares to start the journey to commercial production of oil, the Uganda National Oil Company (UNOC) is moving to sell off the crude at Kasenene 1 and other locations throughout the Albertine Graben.

Approximately 45,211 barrels of sweet and waxy crude oil was extracted from well testing activities during the appraisal period of oil and gas activities. It is currently stored in these bitutainer tank farms.

In a press statement issued on Wednesday, the national oil company says it has started the process of identifying potential buyers for this test crude oil.

"UNOC, as an entity mandated to handle the State's commercial interest in the oil and gas sector, has drawn a tentative plan to identify interested buyers of the test crude oil. The plan, subject to changes, includes publishing bid notices on January 25 in newspapers," the statement read.

Initially, the crude oil evacuated from the ground by Tullow Oil during this appraisal period was simply flared—or simply put, burnt into the air, but government stopped this practice in the face of pressure from environmentalists who say flaring is detrimental to the environment.

Interested buyers are expected to inspect the asset in the various locations within the Albertine Graben between February 19 and February 22.

Those interested in buying the crude will then be expected to submit their bids by March 9 and the evaluation process will commence on March 12. The winner of this competitive bid will be announced at the end of April.