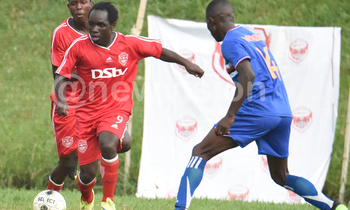 Express football club has come out to deny reports that they have released striker Dan Sserunkuma.

Sections of the media reported that Sserunkuma who scored six goals for Express last season had left the club, but the Express CEO Muzafaru Ssebagala on Monday said Sserunkuma was still their player.

"This is to bring to your attention that the above subject (Sserunkuma) is a bonafide player of Express Football Club whose contract with the club expires on February 9 ,2018,"read the communication from Express CEO.

"The management of Express FC on this note informs you that no club has approached Express in regards to releasing the subject therefore, the club and the player still have a binding contract until February 2018."

Sserunkuma has been linked with Mbarara City and Vipers Sports Club.