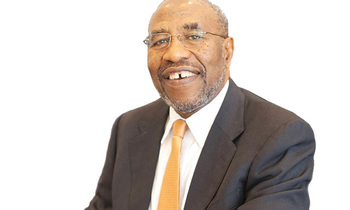 PIC: Prime Minister Ruhakana Rugunda Uganda's growth is promising

ECONOMY

KAMPALA - Prime Minister Ruhakana Rugunda has said Uganda's growth trajectory over the years has led to the widening of the taxbase, allowing the Government to finance critical areas of economic take-off.

He cited the energy and road infrastructures as one of the areas that are undertaken by the Government.

This was during the inaugural Makerere University Tumusiime-Mutebile Center of Excellence (TMCE) Business Dialogue at Marriott Skyz Hotel in Naguru, a Kampala suburb.

"…for instance, Uganda is able to finance 70% of its budget through domestic revenue compared to when it could only finance 40% in 1996," Rugunda said, adding that the Government has also expanded its latitude to borrow to grow its budgetary obligation.

Rugunda lauded the Bank of Uganda governor Prof. Emmanuel Tumusiime Mutebile for being the "bed-rock" of the country's macro-economic stability, a role that he diligently played for the last three decades.

"During the most difficult economic times, Tumusiime Mutebile has been critical in stabilising the troubled waters," he stated.