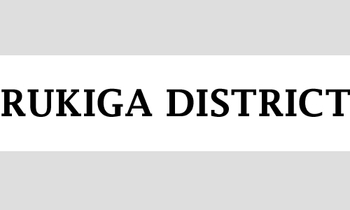 Rukiga District Local Government received funds from Transition Development Grant and intends to use part of these funds to implement on Construction of Office Blocks and procurement of two double cabin pickups. Bids are invited from competent, reputable and eligible firms based in Uganda to bid for the projects below:
Bidding shall be conducted in accordance with the Open Domestic Bidding procedure contained in the Local Government's Public Procurement and Disposal of Public Assets Regulations (2006) and is open to all eligible bidders in Uganda.
The bidding documents in English Language may be purchased by interested bidders upon payment of a non refundable fee of 100,000/= to Rukiga District Local Government General Fund Account No. 01543555049420 in the DFCU Bank-Kabale Branch.
Bidders must present the bank pay in slip to the cashier Rukiga District in Treasury Office to obtain a general receipt to be submitted to the Procurement and Disposal Unit in order to be issued the bidding document, during working hours from 8:00 am - 5:00pm.
The bids, one original and two copies must be properly sealed in envelopes and clearly marked 'tender for ……………………………' and should be addressed to;
The Secretary Contracts Committee,
Rukiga District Local Government,
P.O. Box 83, Kabale. CLICK HERE FOR MORE ON THIS NOTICE