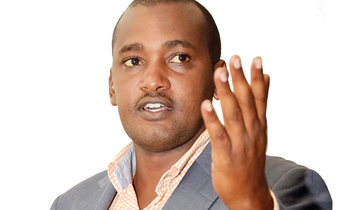 Uganda has moved up five places in the information and communications technology (ICT) Development Index (IDI) to position 152 in 2017 from the position 158 in 2016, the 2017 measuring the information society report reveals.
The report which was launched during the World Telecommunication/ICT Indicators Symposium (WTIS) 2017 in Hammamet, Tunisia, is published by the International Telecom Union (ITU), a United Nations specialised agency for information and communication technologies-ICTs.

The report features key ICT data and benchmarking tools to measure the information society, the ICT IDI and presents a quantitative analysis of the information society and highlights new and emerging trends and measurement issues.

According to the National Information Technology Authority-Uganda (NITA-U), the improvement in the ranking was bolstered by the strategic rollout of ICT infrastructure by both the private sector and the Government.

NITA-U completed three phases of the National Backbone Infrastructure (NBI) with over 2,400km of fiber laid across Uganda, with several towns such as Kampala, Entebbe and Mutukula connected. The extension of the NBI is planned to cover the underserved areas of the country.

A statement released by NITA-U said the improvement is an indication of the success the multifaceted approach being undertaken by both government and private sector in driving the digital agenda in the country.

"This is a welcome improvement in our global ranking by the respected ITU. It is definitely not where we want to be, but is testimony that the different initiatives that are being undertaken have started to bear fruit," James Saaka, NITA-U executive director said in the statement.

By the end of the current financial year, NITA-U is expected to have connected 730 MDAs and local governments to the backbone from the current 321 MDAs and local governments already connected to the NBI.

"This highlights the positive headway made in our collective effort to digitise Uganda. Our aim is to continue enabling the lives of Ugandan citizens by demystifying the concept of the use of ICT through the provision of reliable and consistent online government services," Vincent Bagiire, the permanent secretary at the ICT ministry.