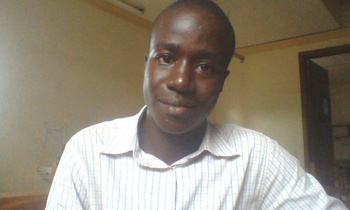 Two Ugandan doctors are among a group of medics from all over the world who won the Merck Diabetes Award 2017 over their role in fighting diabetes.

Doctors; George Tinka and Samuel Moses Okello from Makerere University College of Health Sciences were awarded alongside other medics from Kenya, Ghana, India, United Arab Emirates, Indonesia, Mauritius, Niger, South Africa, Cambodia, Liberia, Malaysia, Burundi and Cameroon.

The awards, organised by the Merck Foundation, were part of the celebrations to mark the World Diabetes Day that falls every year on November 14.

Speaking about the award, Tinka said; "I am grateful and happy that Merck has provided us with this great opportunity to advance our knowledge in diabetes. This opportunity of increasing the number of diabetes specialists will step up efforts in the fight against this 'silent killer', especially here in Africa where the burden of the disease is skyrocketing day and night. This will help save many lives."

The award was launched in April 2016 in partnership with African and Asian universities with the aim of building a platform of diabetes experts across the globe.

After the official launch of the Merck Foundation in Cairo, Egypt, on October 24, 2017, the Foundation has embarked on a strong campaign to raise awareness on key health problems by taking part in the World Diabetes Day on November 14, 2017.

As part of the awareness initiatives, Merck Foundation announced the Merck diabetes Award 2017 winners to mark the WDD2017.

Winners of the "Merck Diabetes Award- Every Day is a Diabetes Day", who are drawn from African and Asian universities, were announced during the Merck Africa Asia Luminary in Cairo, Egypt.

The award is covering more than 30 African and Asian universities with the aim of building a platform of diabetes experts across the globe.

The award attracted over 500 concept submission applications from universities in Africa and Asia. The winners from each university have been provided with an opportunity to study for a one-year postgraduate Diabetes Diploma at South Wales University, United Kingdom.

Merck Foundation invited medical students to apply for the "Merck Diabetes Award" 2017 with the theme "Every Day is a Diabetes Day."

Students across African and Asian medical universities were asked to submit a concept paper on how to improve diabetes early detection and prevention in their countries and how to encourage their society, scientific community, local authorities, media and relevant stakeholders to think and act on diabetes every day.

"Merck Diabetes Award" marks another milestone of our commitment to working with governments, academia and relevant stakeholders in building healthcare capacity with a focus on non-communicable diseases in Developing countries," said Dr. Rasha Kelej, CEO of Merck Foundation.

Merck fellowship

The award comes after other Ugandan cancer medics secured an oncology fellowship programme courtesy of the Merck Foundation. From Africa, Uganda is among the nine African countries whose medics will benefit from the fellowship.

In partnership with Ministries of Health across Africa, the Merck Africa Oncology Fellowship Program provides one-year and two-year oncology fellowship programs and a three year Master's degree in medical oncology at Tata Memorial Centre in India, University of Nairobi in Kenya, and Alexandria University in Egypt respectively.

During the training, 20 future oncologists will be supported to undergo the one and two-year Oncology Fellowship Program, which started in 2016 and will go on through 2017.

The programme is aimed at increasing the limited number of oncologists in Africa, a statement from the Merck Foundation read in part. Established in 1957, the Merck Foundation is a US-based philanthropic organization that aims at improving the health and wellbeing of people and advance their lives through science and technology.