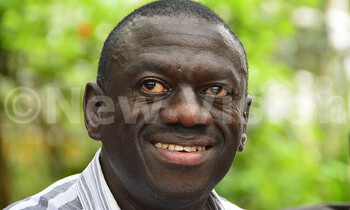 COURT | BESIGYE IN RUKUNGIRI

Former Forum for Democratic Change presidential candidate Dr. Kiiza Besigye will be presented in court today on charges of inciting violence that left one person dead during an FDC rally last week, in Rukungiri district.

Others who will be charged with him are Ingrid Turinawe, Patrick Oboi Amuriat and Innocent Tashobya.

The suspects were airlifted yesterday from Kampala and reached Rukungiri at 5:48pm.
The Chief Magistrate of Rukungiri, Julius Borore Kyaka, is expected to preside over the court proceedings at the Rukungiri magistrate's court.
Elly Maate, the regional police spokesperson, confirmed the development, but declined to give any details.

Rukungiri police station has been a no-go zone since the arrival of Besigye and the other suspects. His lawyers were not allowed to meet him yesterday.