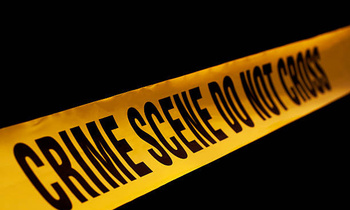 After eight years of service in the Uganda Police Force, a Police Constable (PC), George Adimo, a father of two shot himself dead.

Adimo was deployed at the quarter guard at the Inspectorate of Vehicles (IOV) headquarters in Naguru, a city suburb.

Adimo whose force number was 46588, was attached to the Field Force Unit (FFU), a unit charged with Public Order Management in the country.

The FFU spokesperson, Samson Lubega, said Adimo ended his life after he shot himself in the head on Wednesday evening (at about 8:30pm), and died instantly.

Explaining the shooting, Lubega said it all started when the mother of his children left him with the children and disappeared three months ago.

"She travelled from the village (Oyam district) with the children whom she abandoned at his (Adimo) UNIPOT in the Naguru barracks and fled," said Lubega. Adding that; her whereabouts are still unknown.

At the FFU duty roster that New Vision has seen, indicated that Adimo missed two days' work (between Mondays to Wednesday).

According to Lubega, preliminary Police investigations, indicate that the deceased revealed that he was battling a domestic issue which had made him miss work, before the incident on the fateful day (Wednesday).

By press time, Adimo's body was still kept at the city mortuary, pending burial arrangements.