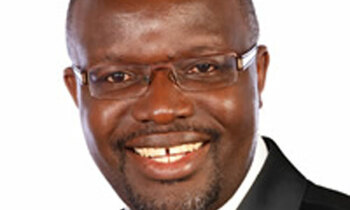 EDUCATION | IBANDA UNIVERSITY

Former presidential candidate Prof. Venansius Baryamureeba has been chosen and appointed as the first Chancellor of Ibanda University.

The decision was announced on Thursday by Ibanda University chairperson board of trustees, Jeeb Rwomushana, during the university's governing council meeting at the university campus in Ibanda municipality, Ibanda district.

Baryamureeba, who was not present, confirmed the appointment when contacted.

He said he will put much emphasis on improving research for the new university.


"Despite my busy schedule in Kampala, I will always get time for the responsibility entrusted to me because of my passion for education. Education is a service, not a job. I will, therefore, dwell on my rich experience to uplift the young university. After all, Ibanda is my ancestral home," Baryamureeba said on phone.

Ibanda University was opened on August 29, 2014 by President Yoweri Museveni.