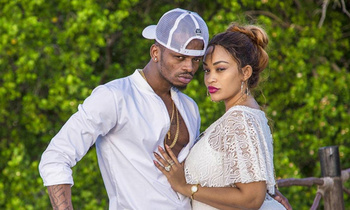 It looks like it's over between socialite Zari Hassan and Diamond Platinumz, the Tanzanian singer who is the father of her two children.

Ever since Diamond confessed cheating on Zari and fathering a child with Hamisa Mobetto, things have never been the same between two.

More signs were revealed last week when Zari missed almost all the 3 birthday parties organized to celebrate the singer's new age.

As if that was not enough, Zari is deleting Diamond Platnumz from her life. She started by leaving their home in Tanzania for South Africa, before she cleaned her Instagram and other social media accounts of all pictures of her with Diamond.

On top of deleting pictures in which she features with him, Zari has also blocked him on all social media platforms.

Zari is currently in South Africa concentrating on managing late Ivan Ssemwanga's Brooklyn College and other property, while raising their children.

It's not clear whether the couple will this weekend see each other like they have always done. Diamond jets in to perform at the Kampala carnival.