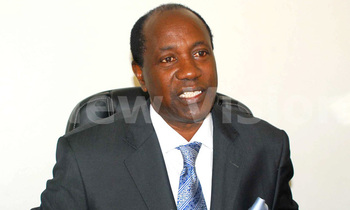 MINERALS
This year's mineral wealth conference is underway at the Kampala Serena Hotel- overshadowed by the stunning eviction of tens of thousands of artisanal gold miners in Mubende in August.
Recently, government ordered the eviction of the miners carrying out activities on sites that have been licensed to investors. There have been long standing battles between artisanal miners and owners of mineral licenses in the country.
Artisanal and Small Scale Mining (ASM) will be one of the topics of discussion at the two day conference.
The conference, now in its sixth edition, is organized by the Uganda Chamber of Mines and Petroleum (UCMP) and in conjunction with the Ministry of Energy & Mineral Development.
This year's conference is being held under the theme "Minerals - knocking on the door to cause economic transformation in Uganda."
Speakers at the event include Richard Kaijuka, the Chairman Board of Trustees Uganda Chamber of Mines and Petroleum, Dr. Elly Karuhanga, the Chairman Uganda Chamber of Mines and Petroleum, Robert Kasande Permanent Secretary at Ministry of Energy and Mineral Development.
ASM activities in the country are most of the time carried out illegally throughout mining areas in Mubende, Busia, Karamoja, Buhweju and other parts of the country.
Also on the agenda for discussion are topics such as mineral processing and value addition, economic transformation.