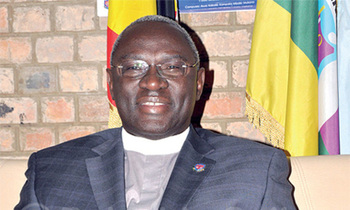 AGE LIMIT | FAITH

The Vice-Chancellor of Uganda Christian University (UCU), Rev. Can. Dr John Senyonyi has criticised the conduct of MPs during parliamentary sessions as they discuss the proposed constitutional amendments.

Senyonyi said the conduct of the MPs had fallen short of the intellectual, spiritual and relational standards of Christian values enshrined in the Bible and universities.

"If MPs are intellectual, but do not have the completeness of the knowledge that is talked about in the scriptures, for instance, shouting in Parliament; that is lack of self-respect," he said.

"Respect yourself. When you see someone shouting, then you know that person does not respect himself," Senyonyi said.

He made the remarks during the Sunday service at All Saints Cathedral in Kampala on Sunday as he preached under the theme: Return to God.