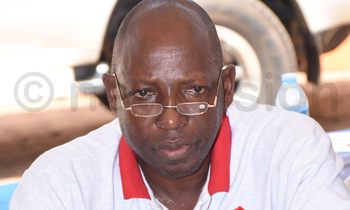 The Uganda Handball Federation (UHF) has urged clubs to submit player forms before league games on Saturday.
UHF vice president in charge of competitions Fred Barenzi cautioned clubs who have not submitted in their forms to do so before Thursday before revealing only Ndejje University has complied.
"Only Ndejje University has submitted players' forms, but I urge all clubs to do so before the league games commence because no team will be allowed to play without the players' information and officials' information," Barenzi stated.
"All clubs should submit the necessary forms latest Thursday 28th September and all clubs must present their licenses on Saturday for inspection," Barenzi stressed.
The teams in the league include, Makerere University, Kyengeza, Ndejje University, Nkumba University, Prisons, Police, UPDF and Ever Green.
Barenzi explained that it is time the federation gets players and officials' bio data and officials for future reference both at domestic and international level.
"There is no way you can say that you are running a league but you don't have information about both participants and even players you are using yet it is the basis of even calling national team players," he explained.