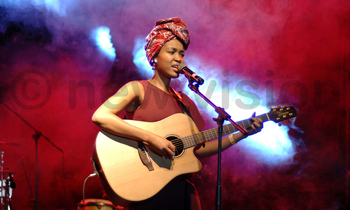 The 10th anniversary of Bayimba International Festival of the Arts started to a gentle turn out on Friday at the National Theatre.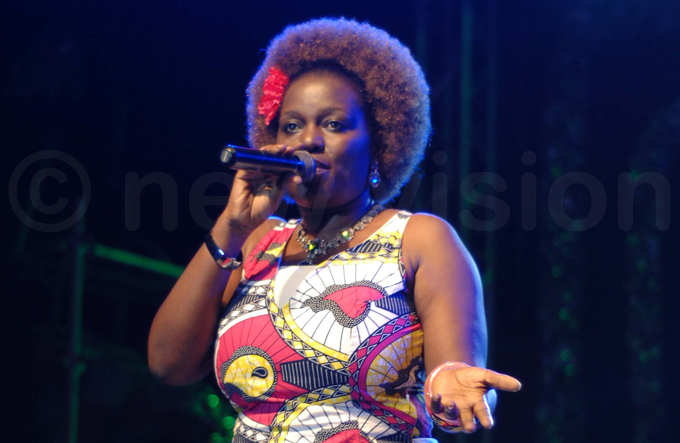 Mariam Ndagire performs. Photo by Denis Dibele
Performances from Mariam Ndagire, Maddox Ssematimba, Haka Mukiga, Abdul Mulaasi, Cindy Sanyu and Zimbabwean Berita Khumalo lit up the opening day of the three day event.
Saturday saw Percussion Discussion take over the main stage while Lily Kadima entertained revellers.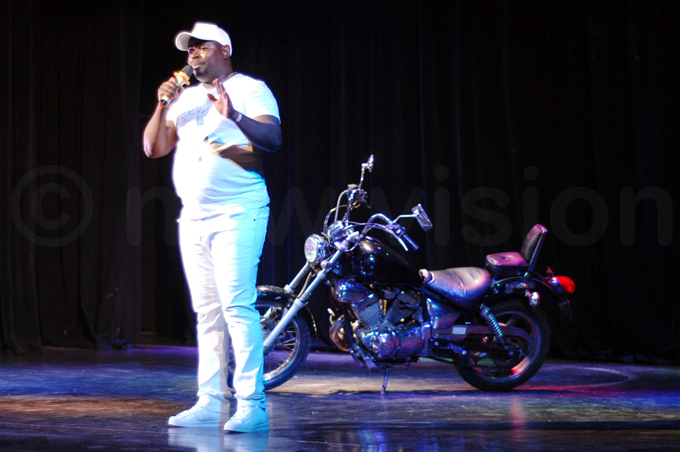 Edwin Mukalazi performed Hip Hop comedy. Photo by Denis Dibele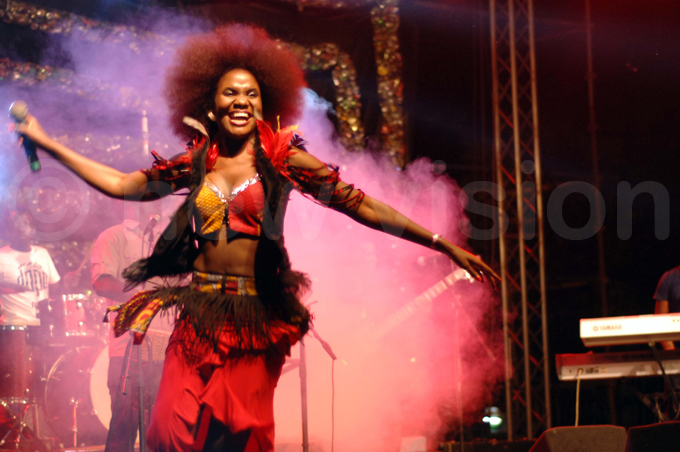 Lily Kadima was one of the highlights of the night. Photo by Denis Dibele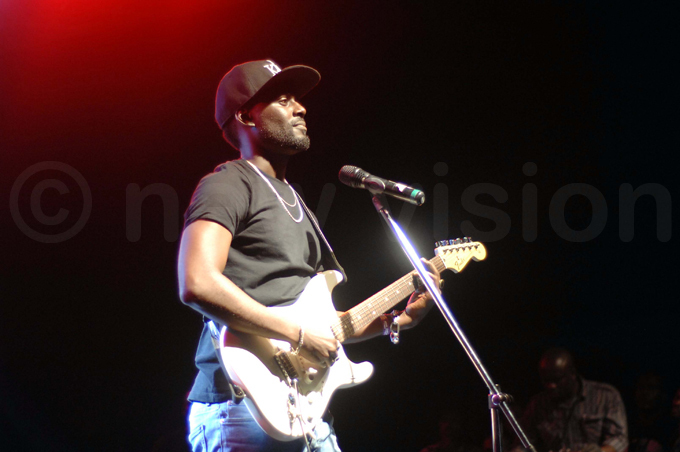 Maurice Kirya strums the guitar during his performance. Photo by Denis Dibele
Tujaali Performers executed a few traditional gigs while Apio Moro took to the stage to serenade the crowd.
Sylvester and Abramz performed rap numbers while those in the auditorium got a taste of Edwin Mukalazi's Hip Hop comedy.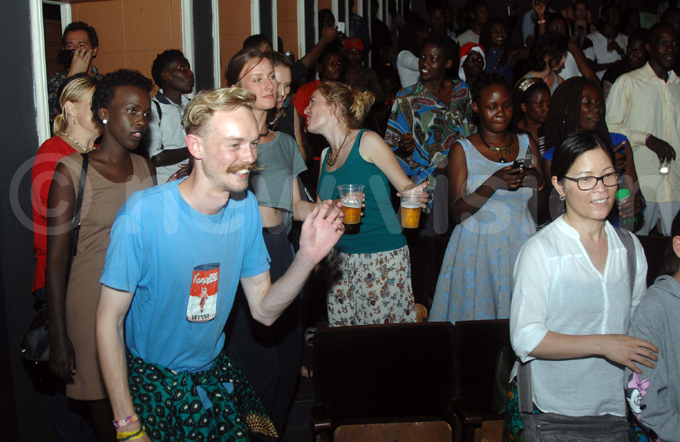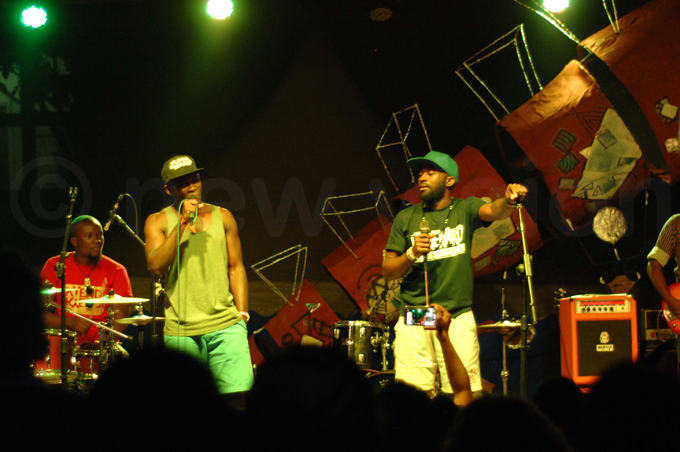 Rap duo Sylvester & Abramz on stage. Photo by Denis Dibele
Chance Nalubega was also on hand to entertain while there was a play about 'Facing the Climate', and silent disco before Maurice Kirya hit the stage to perform.