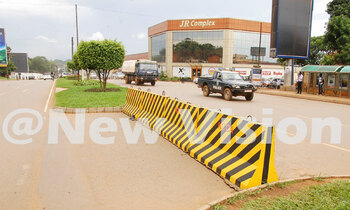 PIC: A section of Jinja Road will be closed

CULTURE | JAMAFEST

Police will close all roads that connect to Kampala Road from midnight Friday September 8, to midnight Saturday September 9. This is in preparation for the East Africa JAMAFEST Carnival that will take place on Kampala Road this Saturday.

The Carnival, which will attract cultural dancers and exhibitors from Uganda, Burundi, Tanzania, Rwanda and Kenya is aimed at promoting the African culture in the continent and the whole world.

The deputy traffic commander of Kampala Metropolitan Police, Isreal Wambesyo, said Kampala Road will be closed off from Fido dido to the Jinja Road traffic lights and the road will only be accessible by pedestrians.

The Permanent Secretary in the gender ministry, Pius Bigirima, said the event will run until September 14, with events at the National Theatre and Kololo Airstrip, where President Yoweri Museveni is expected to address exhibitors.