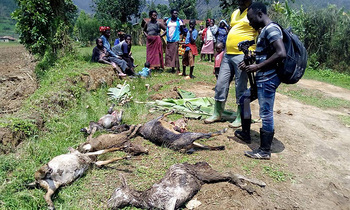 PHOTOS/Job Namanya
Property worth millions of shillings has been destroyed following heavy rains in Rwamucucu Sub County in the newly created district of Rukiga.
Gardens, bridges and house were razed. Livestock killed. Residents have appealed to government through the ministry of disaster preparedness to respond with relief.
In a related development, two people were killed following a landslide in the south western district of Kisoro.