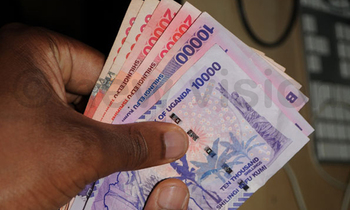 The Uganda shilling was trading at 3,595.42/3,605.42 buying and selling respectively on Tuesday, nearly unchanged from 3,595.83/3,605.83 in the first trading session according to Bank of Uganda data.
Stephen Kaboyo, the CEO of Alpha Capital Partners noted that the shilling held its ground in a flat market as demand remained weak.
He noted that the trading was in the range of 3595/3605 last week. In the interbank money market, the shilling rates were equally stable trading at 7% for overnight and 10 % for 1 week money.
In the regional currency markets, the Kenya shilling was relatively stable trading in the range of 103.15/25 with markets maintaining an eye on the outcome of the Supreme Court ruling on the election dispute.
The Tanzanian shilling was calm, trading in a narrow range of 2240/45 but was expected to appreciate mildly on account of inflows from exports.
In the International currency markets the dollar stabilized after sliding against major currencies as markets awaited clues on the US monetary policy from the Jackson Hole bankers meeting. Markets however expected no surprises.
"The shilling forecast point to a stable currency with a slight chance of appreciation in the coming short trading week supported by improved end month flows against flat demand in a square market," Kaboyo said.