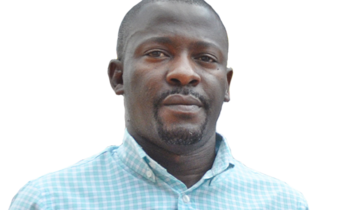 If Arsene Wenger had known that Jurgen Klopp would turn Anfield into a cauldron on Sunday, he might have asked for a stay of action. His team was cooked before he realized what was on the day's agenda.
The Liverpool faithful was raucous, their team unplayable and his own fans unforgiving. A 4-0 defeat in any circumstances is sickening. To Wenger, this particular one felt like being stabbed with a dagger right through the heart.
Liverpool were quintessential. Faultless at the back, excellent in midfield, unplayable upfront. Hungry. Very hungry.

This match was a reminder that football is a game of margins. Fine margins. Talent is not necessarily quality and ambition does not inevitably translate to desire. Liverpool exhibited plenty of quality and were full of desire, while Arsenal's sordid display revealed an underlying secret - a dysfunctional team psychology.
Klopp said; 'We wanted to show our desire, our greed, our ambitions against a very strong side.' Strong because Arsenal are traditional giants, defending FA Cup champions and only out of the Champions League for the first time this season. They have Petr Cech, Alexis Sanchez, Mesut Ozil, Olivier Giroud, Alexander Lacazette, Danny Welbeck, Aaron Ramsey, Theo Walcott and of course, Wenger in the dug out.

Liverpool's invigorating display had a background to it. The Phillipe Coutinho soap opera; the doubts surrounding their squad strength; their perceived failings in the transfer market and the question surrounding their readiness to compete for the championship.
This prejudice turned into their motivation. Their inspiration. Klopp ordered the players to go out on the pitch and respond to each one of those criticisms in kind. In the end, the players delivered more than they'd been asked.

On Coutinho, they proved that the sum of their parts is greater than the Brazilian. The team is greater than the individual. They have Sadio Mane and Roberto Firmino. No problem. Without Coutinho, Adam Lallana, Simon Mignolet, Nathanael Clyne and James Milner - five of Liverpool's usual starting 11 - they ravaged the Arsenal.
In the process, they revoked doubts about the depth in quality in their squad. This performance coming just three days after another breathtaking leap over Hoffeinheim to qualify for the Champion League proper, proved their readiness to compete for the title. They are a contender.

In the match proper, it's impossible to pick out Liverpool's most outstanding performer. Firmino was coruscating, Mane electric. Emre Can was domineering, Wijnaldum inventive. Mohammed Salah? Sizzling. Even the usually shaky defense was sane this time. As a team, they were virtuoso. Assiduous.
To a man, they were full of verve, panache and flair for entertainment. Each one of the four goals came off a flawless move and had a touch of brilliance in the end. But for Cech, it would have been a cricket score. Four different scorers who are now predictable; Already, Mane (3 goals), Firmino (2 goals), Salah (2 goals) and Sturridge 1 goal). With eight goals in three games, only Manchester United has scored more. Talk of a lack of a world class center forward is increasingly becoming a parody.

'That was unwatchable. At one point I wanted to leave. It was just too much to take,' said Arsenal's greatest ever player, Thierry Henry. Agonizing for the living legend in whose times Liverpool were always the inferior side. He once plundered a hat trick against them.

Wenger's escapism however, shows no signs of abating. Said he; "If I am the problem, I am the problem - I am sorry because I am the problem but I believe all together we lose." The only surprise in his statement was not blaming the fixture schedule this time having been given no time to recover from Stoke's 1-0 defeat last weekend.

His 3-4-2-1 system had helped Arsenal win their last five games of last season - Manchester United included - to make a late rally and qualify for Europe. They scored 13 and conceded just two goals in the process. He had employed the same system to beat Chelsea to the FA Cup and Community Shield. In this scheme Rob Holding, Laurent Koscielny, Nacho Monreal, Hector Bellerin, Granit Xhaka and Oxlade Chamberlain are key, which is the idea he brought to Anfield. In Klopp's favoured attacking 4-3-3 system however, his formation met a tornado. A whirlwind which obliterated his compact shape.

Liverpool's win - by far the most impressive in the Premiership - catapulted them to second place while it dumped Arsenal in 16th position just two places above the drop zone. The wretched effects are glaring; Chamberlain has left for Chelsea and Sanchez looks to be on his way out. Calls for Wenger's resignation are on rooftops again. As Arsenal plunge into crisis, Liverpool's progress is taking shape. Anfield is alive again.