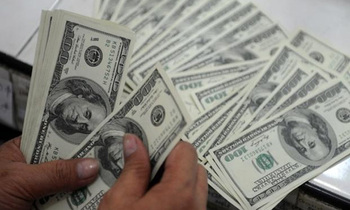 The Uganda shilling was trading at 3,596.71/3,606.71 buying and selling respectively according to Bank of Uganda data on Wednesday, this was stronger than 3,597.54/3,607.54 in the morning.

Alpha Capital Partners' Stephen Kaboyo noted that the shilling has broadly been stable for the past two weeks, supported by inflows from coffee exports and other commodities against very low dollar demand.
The shilling is stronger this week than it was last week when it traded within the 3695/3605 range. In the interbank money market, overnight funds traded at 7% while one week money traded at 10%.
In the fixed income space, sh165b was on offer for treasury bills. Yields dropped across the curve to 9.873%, 10.178% and 11.023% for 91, 182, and 364 days respectively.
In the international markets, Wall Street edged higher but was seen to close well off session highs and the dollar fell on the latest political turmoil in Washington while on the other hand the US Federal Reserve minutes indicated worries about the low inflation environment.
In commodities markets, oil prices recovered from previous losses to trade at $50.43 per barrel. "Forecasts for the shilling indicate a stable unit with minimal scope to strengthen as end month gets closer," Kaboyo said.