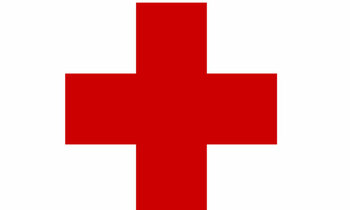 Six Red Cross volunteers were earlier this week killed in the Central Africa Republic (CAR). This is the third attack in CAR to claim the lives of Red Cross personnel since the beginning of this year.

According to a statement from the International Red Cross and Red Crescent Movement, the volunteers were taking part in a crisis meeting at a health facility in Gambo in Mbomou prefecture in the south east of the Central African Republic on August 03, 2017. The exact circumstances are not yet clear; however, reports indicate that civilians and medical staff may also have been killed.

"We are appalled by the news of the death of our fellow volunteers," said Mr Antoine Mbao-Bogo, President of the Central African Red Cross. "We call on all parties to take steps to spare the civilian population, and to respect all humanitarian workers."

The statement further reads that the Red Cross Movement is deeply concerned about the resurgence of violence in CAR in recent months, and that the specific targeting of humanitarian workers, is preventing Red Cross volunteers and personnel from assisting communities who have been severely affected by the armed conflict.

"The Red Cross Movement calls on armed actors to respect and protect medical personnel, ambulances and medical facilities. Armed personnel must not enter health facilities, and all groups must facilitate the evacuation of all sick and injured persons to medical facilities for medical care," it reads.

The Red Cross Movement also extended its sincerest condolences to the families of those killed in the August 03 attack, and to their colleagues and friends across the Central African Republic.